Fia
Frida
Fritte
Simon
Sessan
The birth
---
Webmaster
Copyright © 2015,
Carin Olofsson

Last updated:
October 2, 2015

---
My cats
The cats I have now are named Sanna and Stina. They are cousins and they moved in with me Autumn 2010 after having lived outdoors together with their siblings some six or seven months. Although they were born in the wild, they were fed by kind people, who eventually managed to find homes for all the kittens.


Sanna is black/white and Stina tabby/white.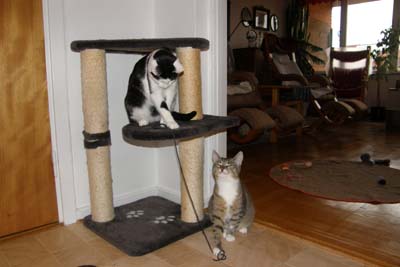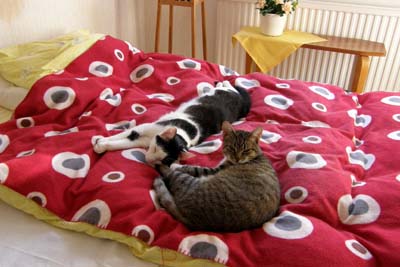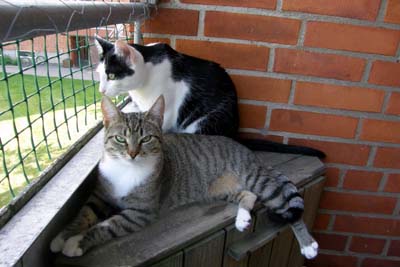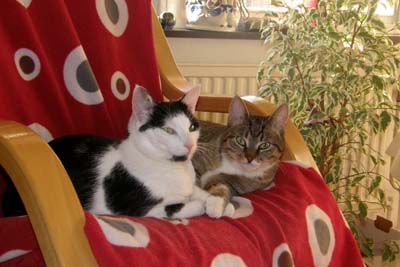 Do you want to see some photos of the other cats?